5

Awesome Free Wedding Planning Apps

Planning a wedding can be intense – its a large event, involving multiple locations, hundreds of guests, food, catering, several vendors, and precise scheduling. Often, wedding planners (especially good wedding planners) can be expensive. Luckily, when it comes to planning your wedding, "there's an app for that". Here's a list of 5 noteworthy wedding planning apps: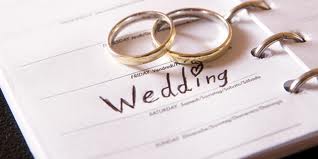 1. Wedding Planning (Free)
This handy little app helps you schedule everything with a detailed checklist, budget, guest list, and more. It will even contact all of your guests and wedding vendors for you! The best part? It's free! (There should be room in the budget for free things…right?)
2. Wedding Dress Look Book (Free)
This app is produced by the Knot, and while it may not be a full wedding planner, it is a pretty slick app for scoping out wedding dresses. The app lets you type in your body type, measurements, personality, best features, and problem areas, and then runs a search through a huge database of wedding dresses to find matches to your preferences.
3. The Knot Ultimate Wedding Planner (Free)
Another "the Knot" application, this handy piece of software helps you plan out your wedding day with features including a budget and to do list. For all of you the Knot users out there, this application will allow you to search the Knot vendor database, and save you favorites – much like you would do on the Knot website. In fact…this app is essentially theknot.com for your phone.
4. Wedding 911 (Free)
Alright, we promise that we are not promoting the Knot, but here is another the Knot app. This time, the app is featured on providing advice to common wedding dilemmas – "When should we send out the save-the-dates?" "When should we cut the cake?" "When should we send out the invitations?" This application may not do as much planning, but definitely has tons of advice.
5. Wedding Countdown (Free)
So…this app is a little cheesy, but fun! "Wedding Countdown" allows you to set a countdown until your wedding, not just in days or minutes, but in other items, like hugs, kisses, or heart beats! Now you can say things like "There are 4800 heart beats until my wedding!" Or…maybe read it, but don't say it.
This list is simply a group of applications on the Apple App Store that Tower Studios has found particularly useful (except for #5, that one is just interesting…). This list is not intended to endorse or promote any specific software or wedding planning company.