The Perfect Wedding Guide Bridal Show – St. Louis, MO
Hats off to the St. Louis branch of Perfect Wedding Guide for an awesome job hosting yesterday's bridal show!
The show consisted of dozens of wedding vendors from the Greater St. Louis Area, displaying their goods and services to recently engaged brides.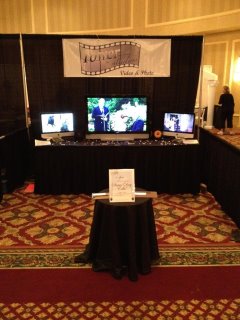 The staff at the Perfect Wedding Guide did a great job of making the experience enjoyable for both the vendors and the brides, from helping the vendors carry in equipment and set up, to providing several free packages and giveaways to the brides in attendance. One happy bride-to-be even won a 3 day honeymoon in the caribbean!
Tower Studios had a great time participating in the show – thank you to all of the brides that stopped by our booth to say hello!