P

art Time And Internship Videography Positions Available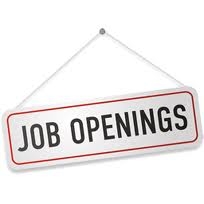 We are excited to open our doors for part time and internship videography positions.
"We anticipate our busiest video season yet this year," explains Andrew Kleewein. "We want to make sure that our level of service and our video editing delivery time doesn't suffer due to the increased video production this summer."
Tower Studios plans to hire a total of 5 part time and 1 full time positions. Video editing internships are also welcome.
"Internships are a great way for us to help train future employees," comments Auggie Baumer, Senior Editor at Tower Studios. "We can work with a college student, helping to train them in video production, and after they graduate, we can offer them a position on the team."
Video editing internship and Part Time positions include: camera operation, editing, and administrative assistance.
Find out more about the positions available by visiting http://www.towervideophoto.com/careers/.