5 Tips for Attending a Bridal Show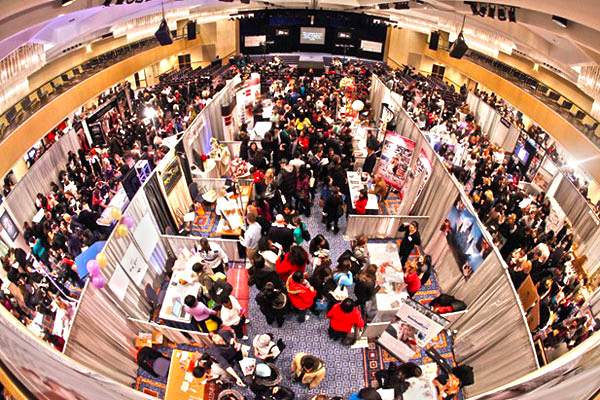 Bridal Shows are great places to plan and learn about wedding vendors in your area.
But they can be a little overwhelming…
Here are 5 tips to make your life easier, and keep the Bridal Show stress at a minimum.
1. Set up a new Wedding Email account
Setup a Gmail account for all Wedding planning correspondence. After the Wedding is over, you can cancel the new email account and keep your regular email clean from unwanted spam!
2. Bring pre-printed Contact Information labels
Save from writing your name over and over at each booth by bringing pre-printed contact information labels!
3. Pre-Browse Online
Before attending the show, check out a few of your favorite vendors online. If you are able to book at the show, you can score sweet deals!
4. Ask for time to consider the show special
Need time to think? Often, you can ask the vendor to extend their show special for up to a week after the show.
5. Bring a camera!
Remembering everything is tough! Snapping a photo of a vendor's booth will help remember your conversation. Don't worry about looking silly taking a photo of their booth, everyone is doing it! 🙂
While you're attending, don't forget to stop by the Tower Studios booth! 🙂