Reviews
Customer Reviews
[one-half]
[/one-half]
Want to leave a review? We would love to hear from you! Follow these links below to get started:
The Knot
A fan of the Knot? Awesome! Click the link above to leave a groovy review on Tower Studios' profile!
Google Places
Check out our Places page and leave us a sweet review!
Yelp.com
Use Yelp? Well…you get the idea.
Tower Studios Website
Feel like leaving a review right on the Tower Studios website? That's cool, too! Feel free to complete the form below – we look forward to hearing your feedback!
Industry Referrals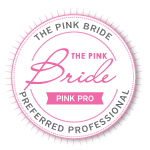 Did we earn your five star review? If not, give us a shout and we'll go the distance to make your experience with Tower Studios "five-star-review" worthy!